" Digital Transformation Trends in Commerce: Its impact on the Indian economy" in hybrid mode, on 19 February 2022 
Departments of History, Extension Services , Geography, Commerce and Library organsied a one day session in collaboration with DISHA FOUNDATION for the unorganized sector of Pernem taluka  
" Women's Day "  Celebration 
National Seminar on Goa Muktisangram anni Marathi sahitya organized by Marathi Department on 26th February 2022
307th Birth anniversary of Sant Sohirobanath Ambiye was celebrated in College. By Hindi & Marathi Departments of the College.      
Dr. Vinay Madgaokar had given a brief speech on the life of Sant Sohirobanath. On this ocassion inter college devotional song singing competition in Hindi language was organized.
Mr. Suraj Shetgaonkar, Goa College of music stood first, Mr. Kedar Mistri College of theatre Art stood 2nd and Ms. Divya Chari from Vidya prabhodini college stood third.
Inter class Rangoli competition      Theme: Gender equality  Date: 7th March, 2022  Organized by : committee for social inclusion and equal opportunities together with The Art Club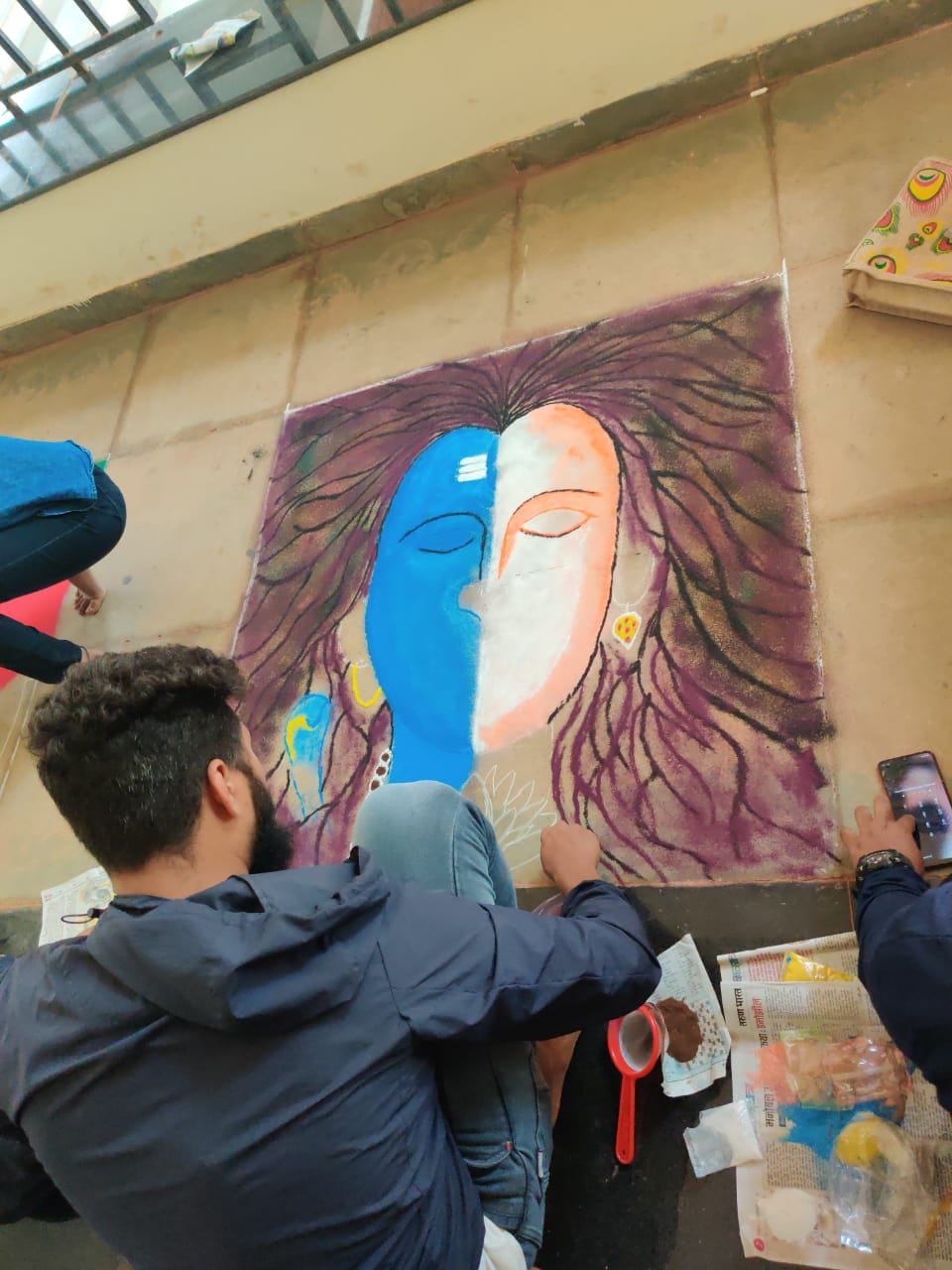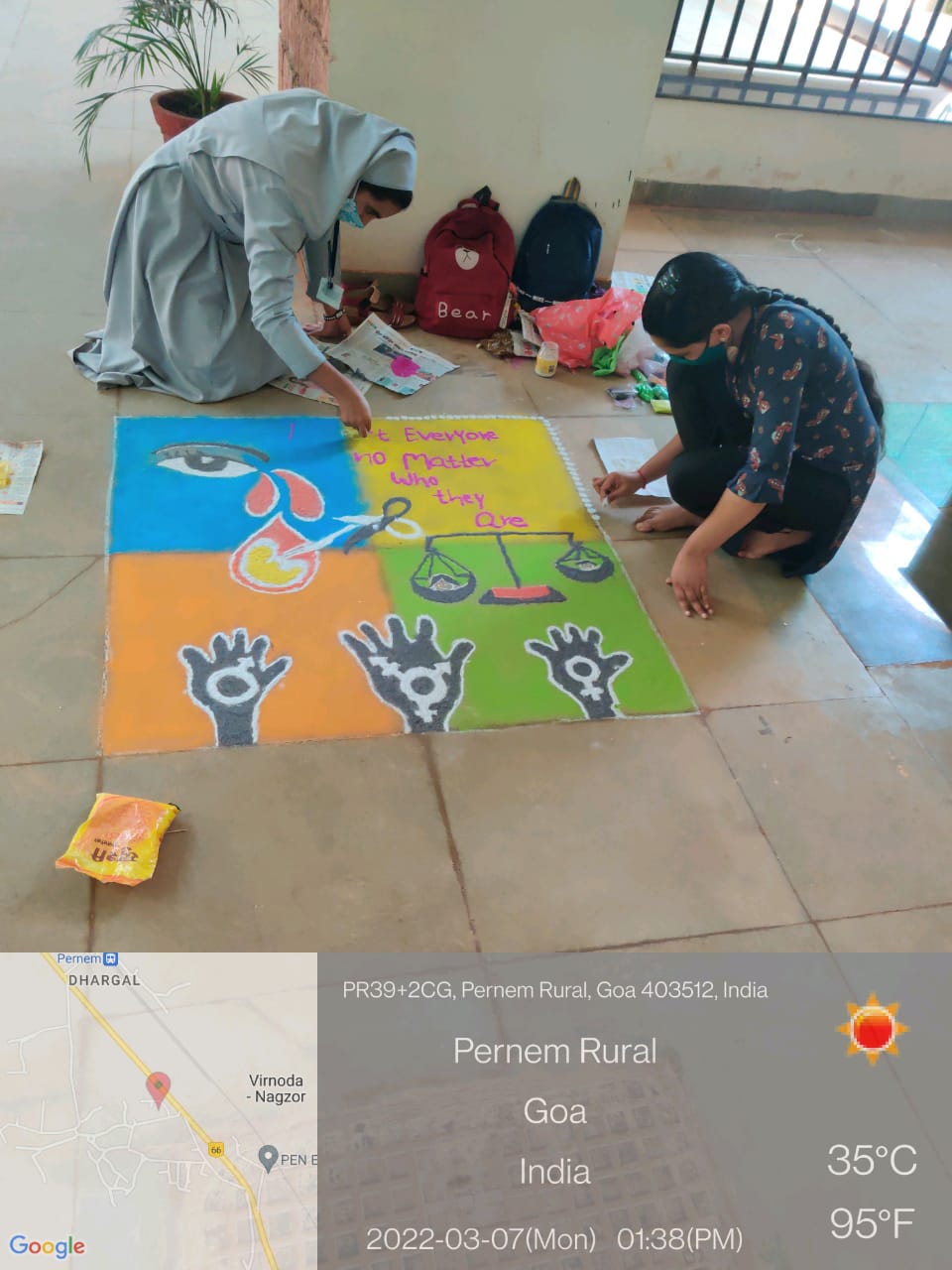 Rangoli competition -gender equality 3
Rangoli competition -gender equality 2
Rangoli competition -gender equality1
Rangoli competition -gender equality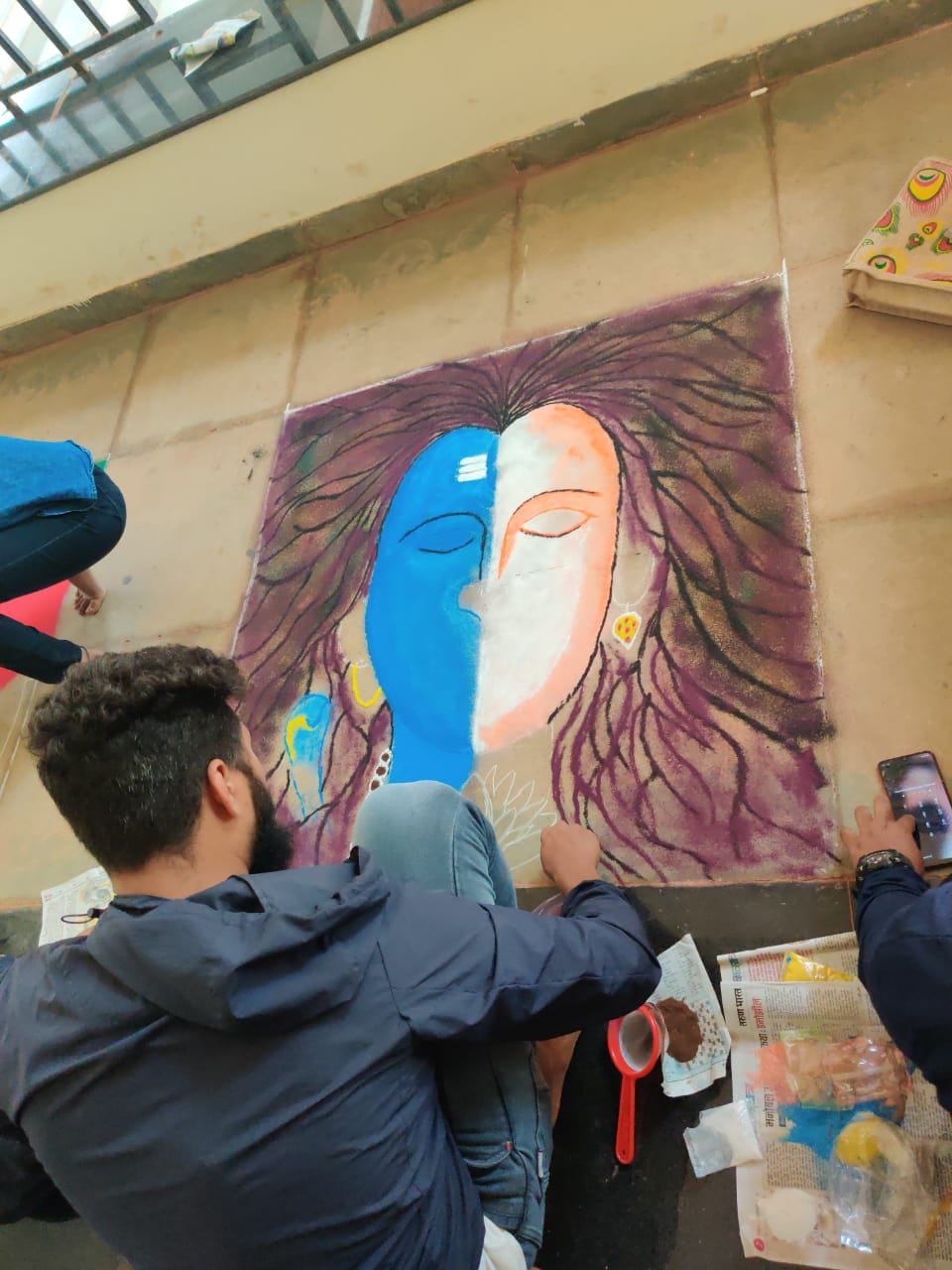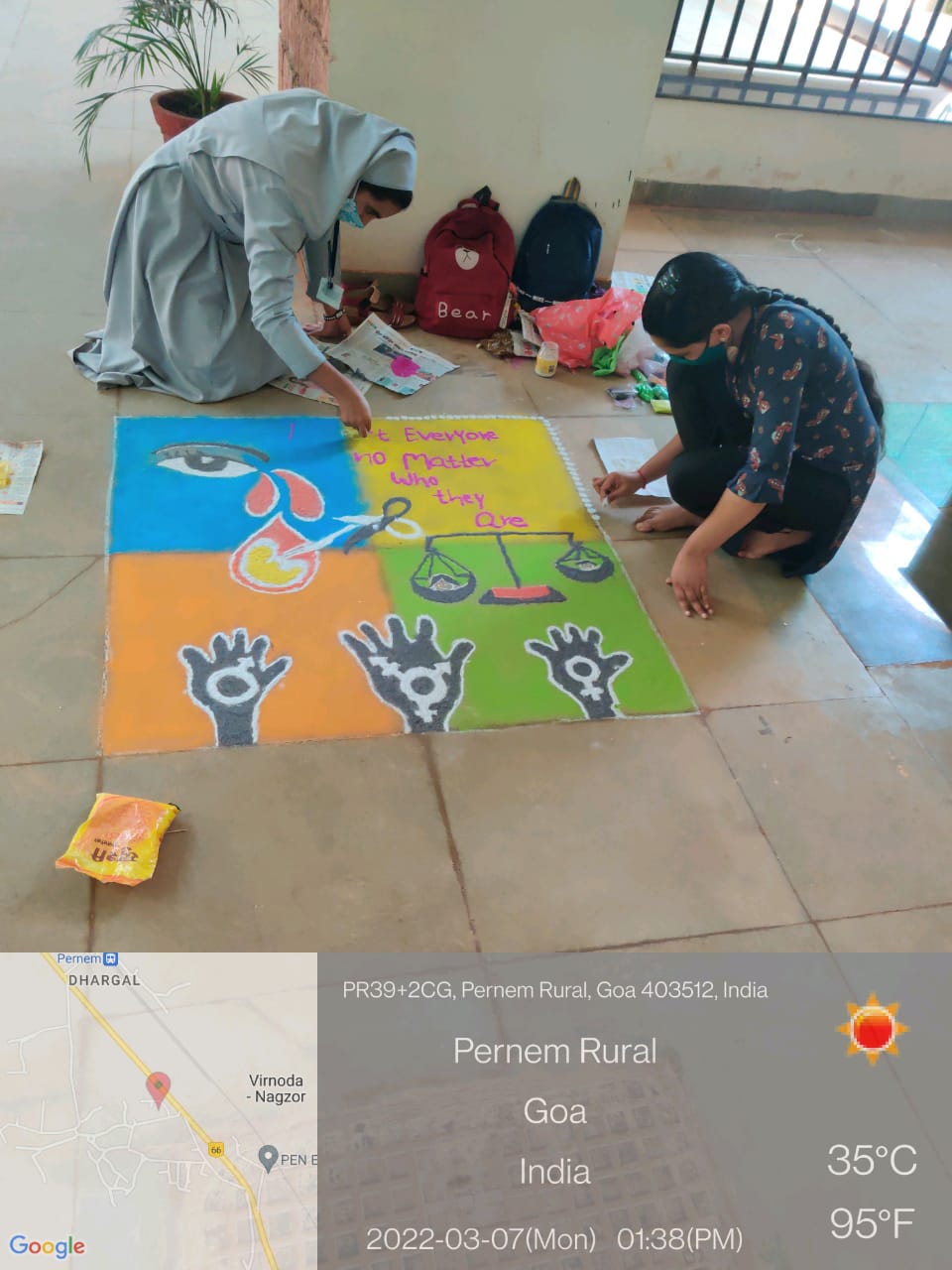 Department of History organised field trip to Pilar and Sanatana Chirch for the FYBA students. The objective of the trip was to create an awareness to heritage sites of Goa.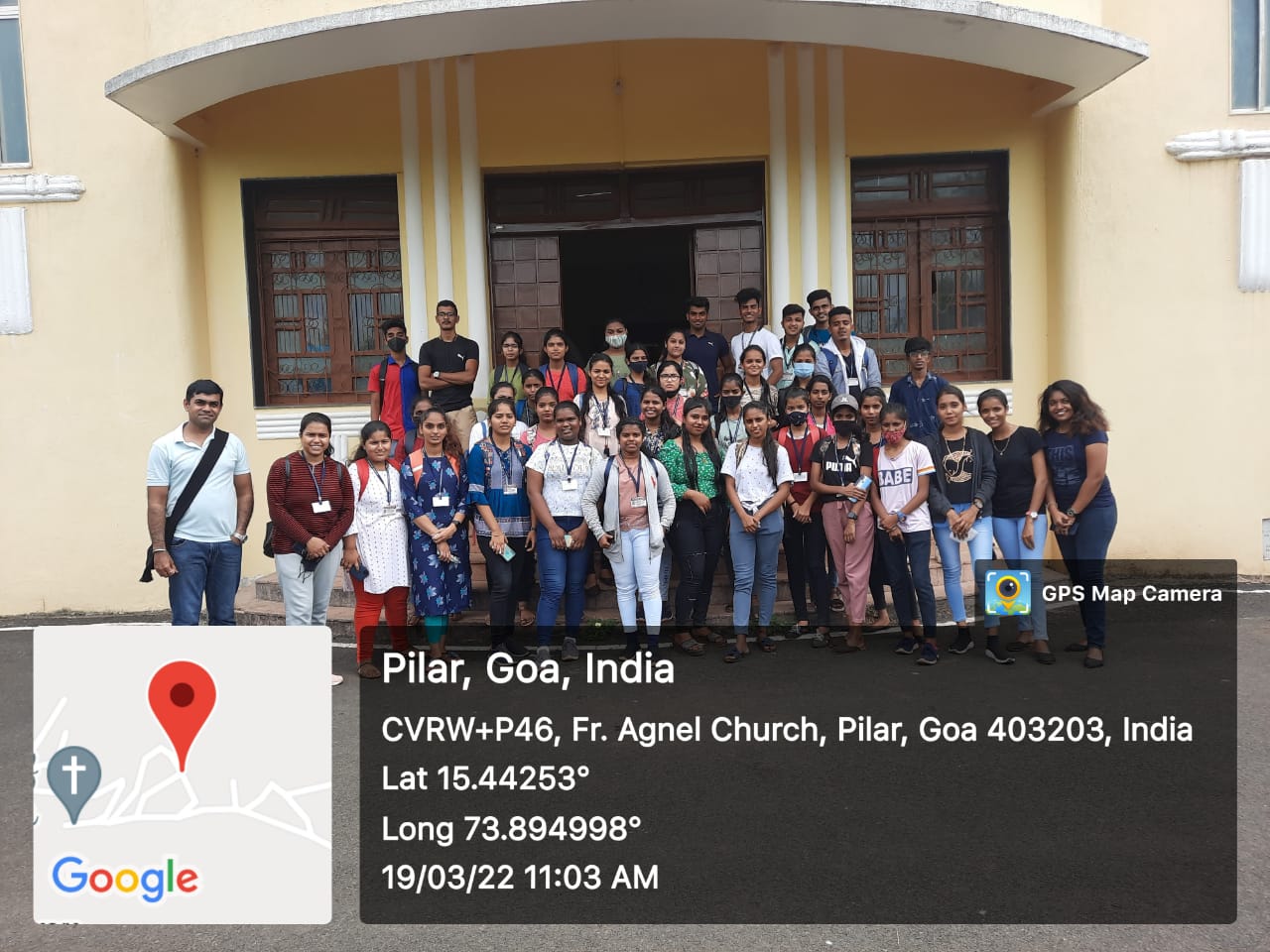 WhatsApp Image 2022-03-19 at 1.35.38 PM
WhatsApp Image 2022-03-19 at 1.35.38 PM (2)
WhatsApp Image 2022-03-19 at 1.35.38 PM (1)
WhatsApp Image 2022-03-19 at 1.35.37 PM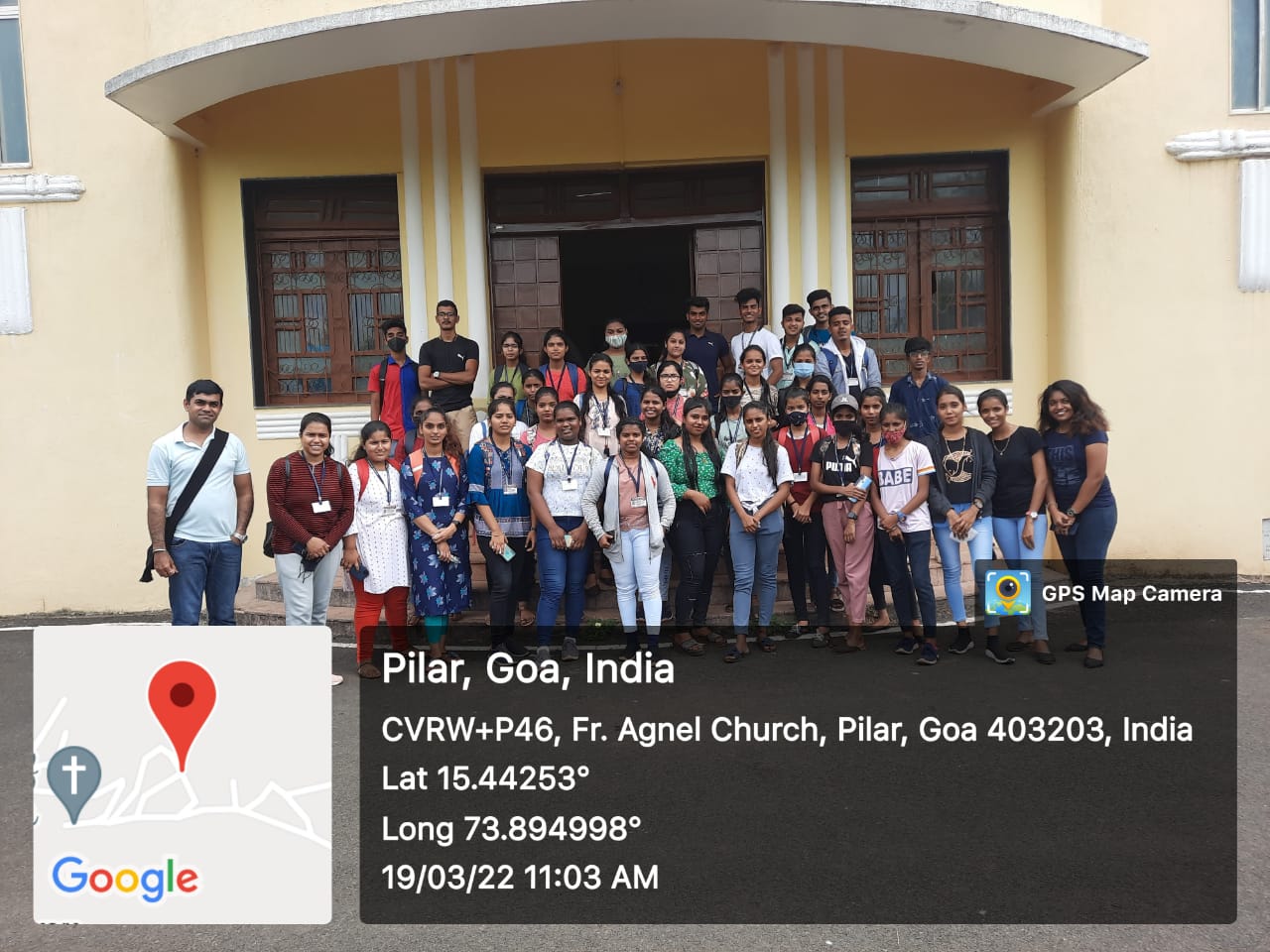 Azadi ka Amrit Mahotsav  celebrated at  Patradevi Check Post on 13th August 2022 
Goa's Freedom Struggle and Shivaji's relationship with Portuguese